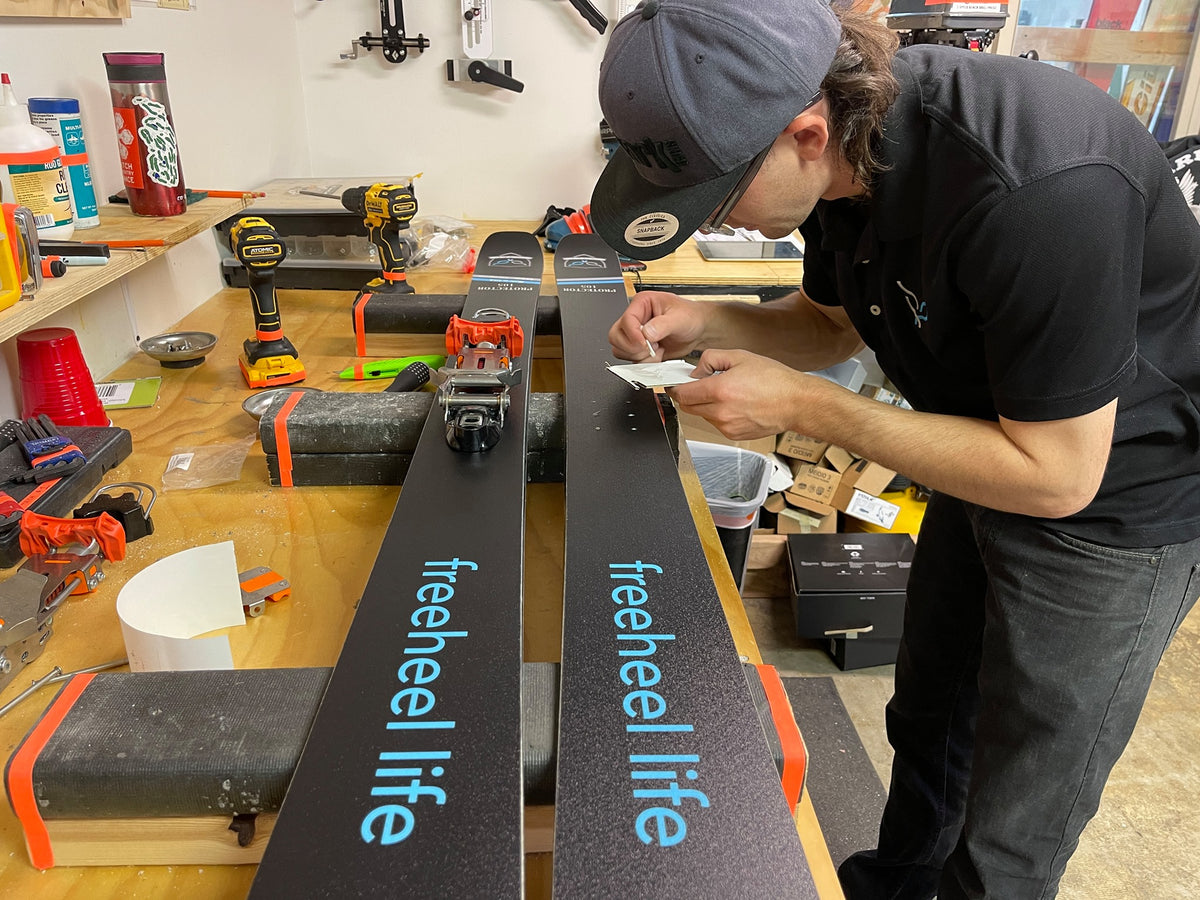 Professional Telemark Binding Mount - $69
Not all binding mounts are created equal. Telemark bindings require an understanding of the forces a Telemark skier puts on the ski. In turn the binding needs to mounted correctly or it will likely fail or not stand-up over time.
Here at Freeheel Life we have created a series of proprietary certifications for our Telemark ski tech's to ensure a proper binding mount.
Book Now
Professional Telemark Binding Remount - $79
NOT ALL SKIS CAN BE REMOUNTED. We also do not re-use existing holes.
A remount is defined by the following: 
We are mounting a new or used binding to a ski that has been previously drilled for the same or other bindings. Example: skis have been drilled previously with alpine bindings or Telemark bindings. 
We are moving the existing binding from the same pair of skis and re-drilling new holes for a new fresh mount. 
Book Now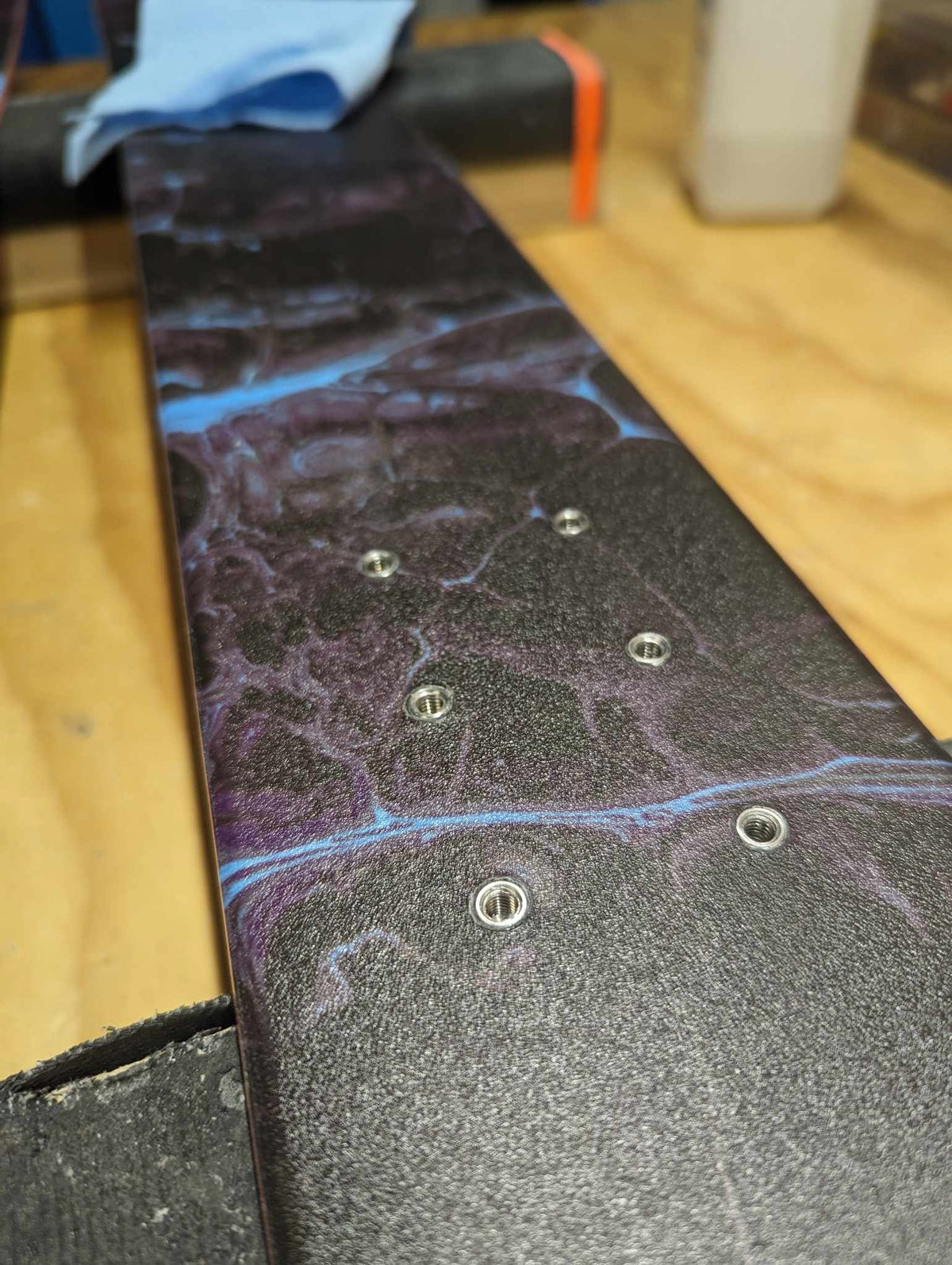 Professional Binding Insert Mount - $119 + Hardware $2 per hole (Quote Available prior to mount upon request)
Binding inserts are your go to mount option for those wanting the most flexibility out of their set ups.  The inserts are stainless steel and sealed, protecting the core of the ski from moisture and allowing you more choices. We regularly use these on our demo fleet skis to accommodate swapping between large and small NTN bindings on the same skis.
Book Now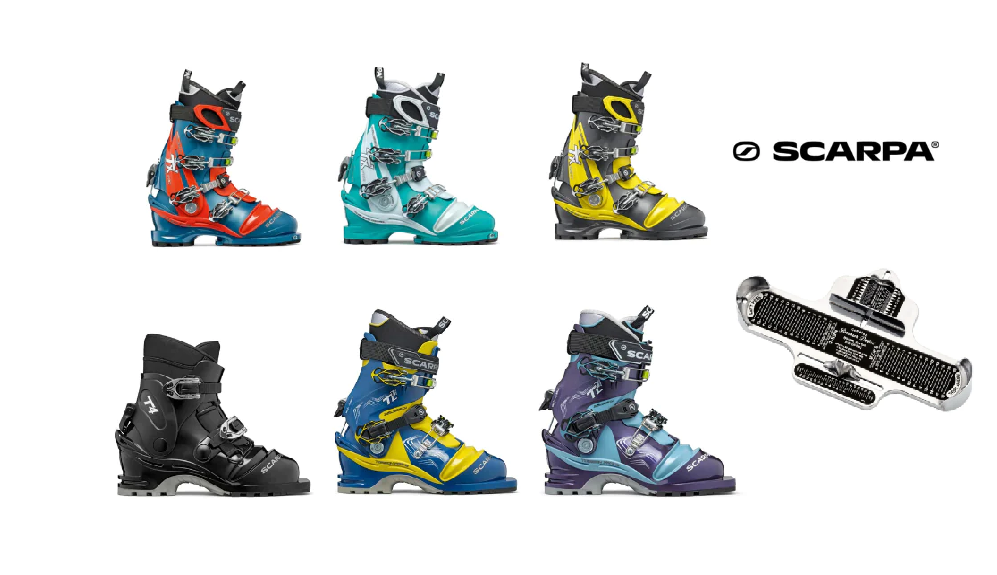 Professional Scarpa Telemark Boot Fitting & Sizing - $0 * w/ purchase
We are the #1 Scarpa Telemark boot retailer in the world. Scarpa 75mm & NTN Telemark boots are the best Telemark boots on the market and we exclusively carry them because we believe in the product 100% and it is a brand partnership that compliments the products that we make.

A proper fitting Telemark boot is one of the key pieces of equipment that you'll own. Over the past 9 years of business we have continued to hone our understanding of how to fit & size Telemark boots so that you can enjoy your days on the hill.
Book Now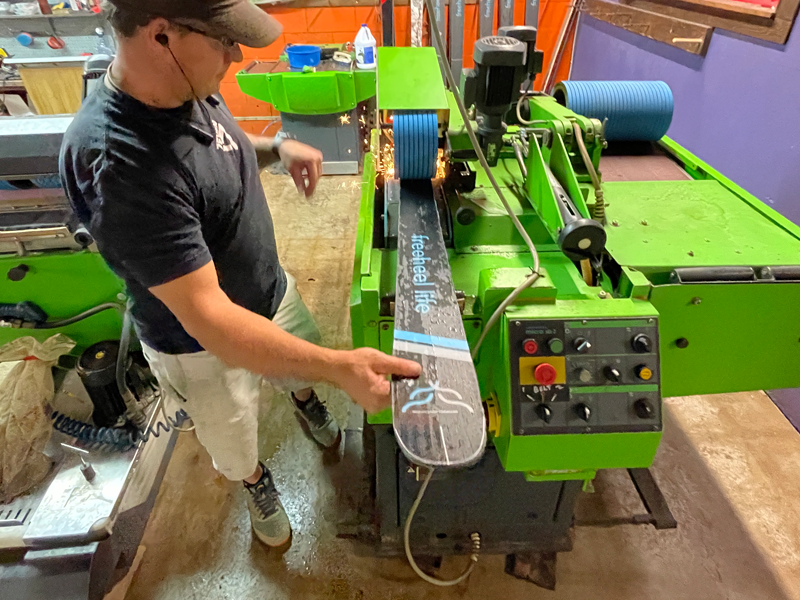 Pro Telemark Tune - Starting at $57
A full stone grind for base flattening to improve the base structure, edgework including beveling edges to your specs and sharpening, and is finished with hand waxing, brushing, and polishing. Fills are done as base welds or with p-tex based on need. Pricing is based on the number of fills; we can help you assess once we see your skis.
Standard Pro Tune - $57
Pro Tune (5 Fills) - $62
Pro Tune (10-20 Fills) - $75
Pro Tune (20+ Fills) - $89
Book Now
Telemark Boot Heat Mold - $50
Most modern Telemark ski boots have heat moldable liners. Straight out of the box a brand new liner is very dense and in a generic shape. We "cook" the liners on a specialty heat tower that softens the thermo-fit foam.

We use a combination of specialty fitting socks, toe caps, additional padding if needed to create the right shape inside the boot.
*Service is intended for New Boots or New Liners in Current Boots
*Free w/ Boot Purchase
Book Now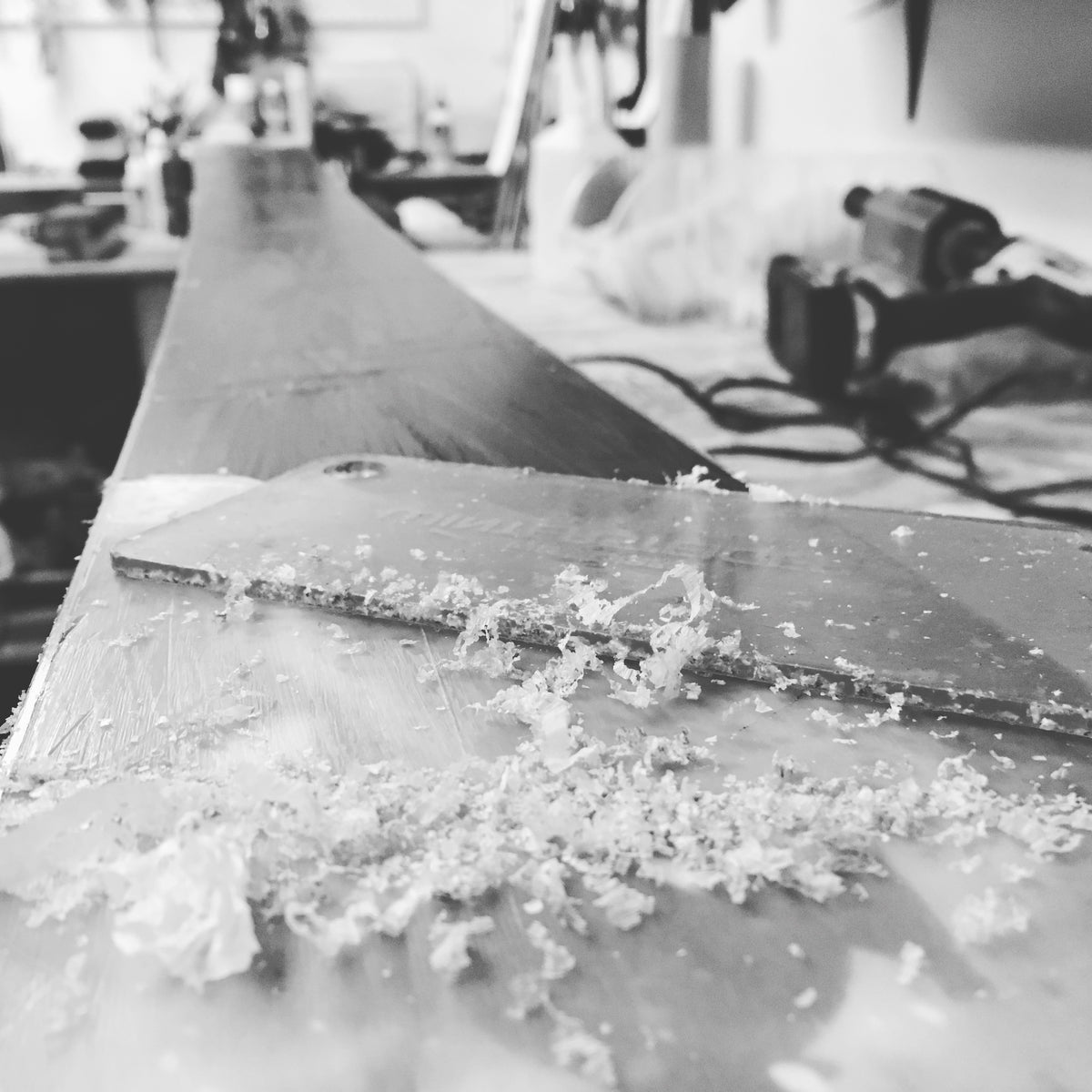 Hand Wax - $20
Skis feeling sluggish or sticky? Might be time for a hot wax.
Book Now
30 Minute Telemark Consultation Call
Need expert help and assistance regarding your selection of Telemark equipment or services?
Since there are only a few of us on staff and limited time in the day we offer a $25/half-hour consultation call to help you take care of what you need. If it's regarding a product or service that we offer you may then apply the $25 towards the purchase within 30 days.
If it's about a product or service that we DO NOT carry or offer we still will call and are happy to research outside products and give our expert opinion on them.
Book Now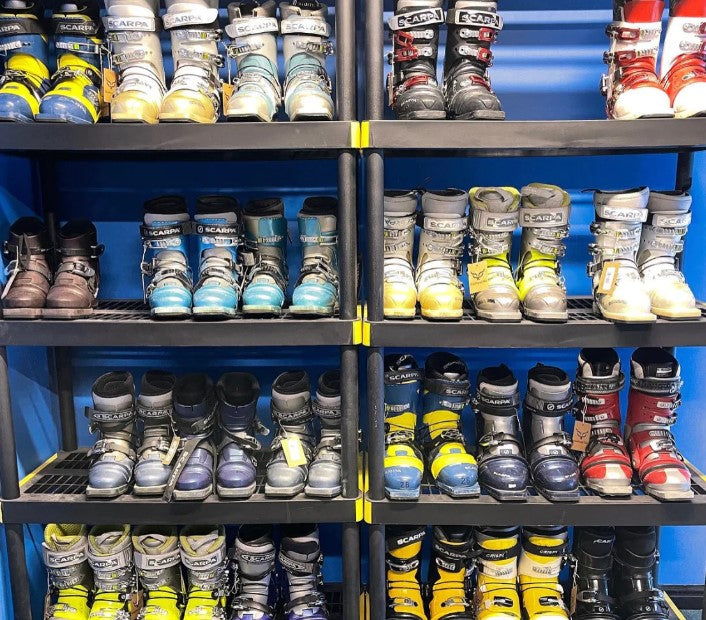 Consignment Drop Off Appointment
Looking to off load your old Telemark gear? We offer consignment for Telemark skis, boots, and bindings.
Book Now